What is re-piping?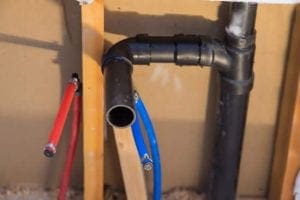 It is the general overhaul of your plumbing system due to damage in the pipes that can cause leakage. This damage can be caused by corrosion, rust, low-pressure water, soft copper leaking, and leaks. It does not only apply to water lines. You could have leakage on your gas lines as well which is quite dangerous to you and your family or your business.
There are ways that can help you diagnose a pipe problem, such as;
Gas leaks which you can tell by the smell.
The water from your tap has a different taste.
The water has little pressure.
Water from your tap has a strange color.
Evident leaks in the bathroom, kitchen, and other areas.
Drain and Sink clogs.
Complete home re-piping:
Most of us do not know that we need plumber services until we have a problem that is at an advanced stage. It's advisable to note the small concerns in the home before the problem escalates. If it does, you're still covered because Chuckanut Plumbing, your preferred and qualified plumbing experts can solve a host of problems. We will come to you and assess the problem with your plumbing system. If we note that the system is damaged beyond reasonable repair, we'll advise that we do a complete re-pipe. Our team of friendly technicians can handle the following areas with high-level expertise;
Gas Re-piping
Kitchen and Bathroom Re-piping
Septic Line re-piping
Hot and Cold Copper Re-piping
Sewer line re-piping
Apart from residential plumbing repair services, we offer commercial re-piping as well.
Commercial Re-piping:
As licensed contractors, we are well versed in handling drainage matters in bigger projects in the industrial sector such as; Restaurants, motels, and hotels, Schools, Hospitals, Office complexes Condos and Apartments.
We at Chuckanut Plumbing work hard so that you can relax. We derive much joy when our clients are happy and leak-free. Over the years we've been offering our licensed and insured services, we have had the chance to interact with lots of customers. You'd think we would not know our many loyal customers by name, right? Wrong; we are on first name basis with our many loyal customers. We form one big, happy family. Contact us today and enjoy the freedom to whistle and smile again even in the face of a busted plumbing line. We've got you covered.
Cities of service:
Find us in the following cities and towns; Bellingham, Ferndale, Mt Vernon, Marysville, Washington.